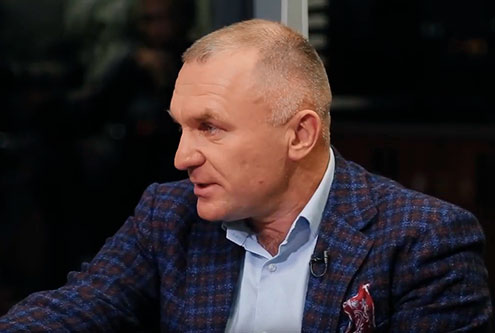 Investment banker Igor Mazepa, CEO of Concorde Capital, discusses both the pluses and minuses of the strong hryvnia
Investment banker Igor Mazepa, the Founder and CEO of Concorde Capital, commented on the hryvnia's strengthening
The hryvnia's strengthening since the fall has been driven by the demand of nonresidents for local government bonds.  Yet as a general rule, nonresidents are financial speculators, not systemic, strategic investors. Therefore, both in the short and long term, this situation risks becoming a bubble for the Ukrainian economy, said Igor Mazepa, the founder and CEO of Concorde Capital investment company.
Other than the bubble risk, the strengthening hryvnia hurts exporters, in the first place, as well as domestic producers. After all, they are forced to curtail production as a result – says Igor Mazepa. "A strong example is my own investment. My partner and I built a factory to produce corrugated cardboard and planned to launch it in 2019. We initially proceeded from the exchange rate being at UAH 28/USD. Under that condition, no one would have imported cardboard to Ukraine since it would have been more expensive to sell than what's produced in Ukraine".
Now the exchange rate is at UAH 24/USD. That is, the hryvnia – and the domestic price in the USD equivalent, accordingly – have appreciated 15% already. For our competitors in Poland and Hungary, our market became more attractive and they have begun to export their products here. As a result, we haven't launched the factory yet. It is sitting idle. And the Khmelnytska region didn't gain 300 jobs as a result – summarized Igor Mazepa.
Igor Mazepa on the strengthening hryvnia
These were the comments of investment banker Igor Mazepa, the founder and CEO of Concorde Capital, on the pluses and minuses of the hryvnia's strengthening during an interview with the authors of The Page Oleh Havrysh and Andriy Yukhymenko, as well as the head of First Kyiv Investment Club, Ivan Kompan.
https://thepage.ua/exclusive/do-nebes-pochemu-ukreplyaetsya-grivna-i-kak-reagirovat-biznesu?fbclid=IwAR2xulDqrEfTjuvhEHhcTbOG75u3szK8dUywl3AmAlhzK0sSk-f7J8Vs790
This post is also available in: Ru
https://concordeoutlook.com.ua/wp-content/uploads/2020/01/14012020.jpg
333
495
admin
https://concordeoutlook.com.ua/wp-content/uploads/2018/03/cc-out-1.png
admin
2020-01-14 10:31:04
2020-02-25 20:11:54
Igor Mazepa: the strengthening hryvnia – is it overrated?