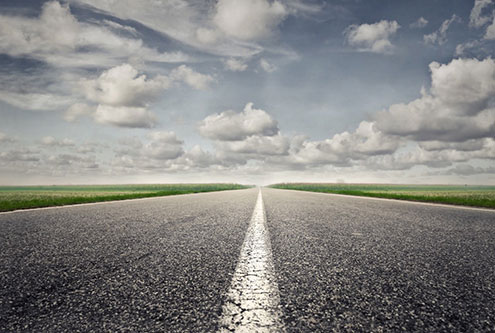 Alexander Paraschiy, the Head of Research at Concorde Capital, commented on the reaction of the international markets to the results of the second round of the presidential elections
We don't expect a serious reaction by the international markets to the results of the elections in Ukraine since they haven't brought any surprises.
The main Western exchanges have been closed Friday and today owing to the Easter holidays. Last Thursday, the prices for Ukrainian Eurobonds fell, which could have been the market's reaction to Russia's new trade restrictions, also possibly to the court ruling finding the Privatbank nationalization to be illegal.
For the markets, it will be important to gain confidence that Ukraine will continue its IMF cooperation under the new president. So far, the expectations for such cooperation remain positive.
Therefore the very news from the political team of Volodymyr Zelenskiy, which can shed light on further IMF cooperation, will be the main factor for changes in prices for Ukrainian international debt. And the changes can be in any direction.
Of all the Ukrainian assets that trade on international exchanges, the most sensitive to current political events are the bonds of DTEK-Energo since they pose the most risk after Zelenskiy's victory. That's especially the case when his team includes Andriy Gerus, the former member of the National Energy and Utilities Regulation Commission who has fought against the Rotterdam Plus coal-pricing formula.
As for the effects on Privatbank:
The nationalization of Privatbank was necessary and the single possible step in the nation's financial crisis at the end of 2016. Obviously, former errors were allowed in this process, which have enabled the nationalization's opponents to demand its cancellation.
Upon further examination of the cases involved in the nationalization's review, judges will have to choose between the formal snags commanded by the bank's former beneficiaries and the possible economic consequences of cancelling the nationalization, particularly on IMF cooperation.
If the judges determine that the violations were serious, then a ruling in favor of the bank's former owners can't be ruled out, against which the IMF won't have counter-arguments. I remind you that the IMF in no way reacted to Ukrainian courts halting the process of privatizing state enterprises that was mentioned in the last memorandum with the IMF.
In any case, it's obvious that Privatbank will remain state-controlled until the government reaches a decision on its privatization based on a strategy.
These comments for Interfax-Ukraine on the possible reaction of international markets to the results of the second round of the presidential elections in Ukraine were offered by Alexander Paraschiy, the Head of Research at Concorde Capital. (Concorde Capital CEO Igor Mazepa)
https://interfax.com.ua/news/economic/583136.html
This post is also available in: Ru
https://concordeoutlook.com.ua/wp-content/uploads/2019/04/666-666-666.jpg
333
495
admin
https://concordeoutlook.com.ua/wp-content/uploads/2018/03/cc-out-1.png
admin
2019-04-22 17:38:14
2019-08-08 10:34:07
The international markets were ready for Zelenskiy's victory. IMF cooperation remains the main indicator for them