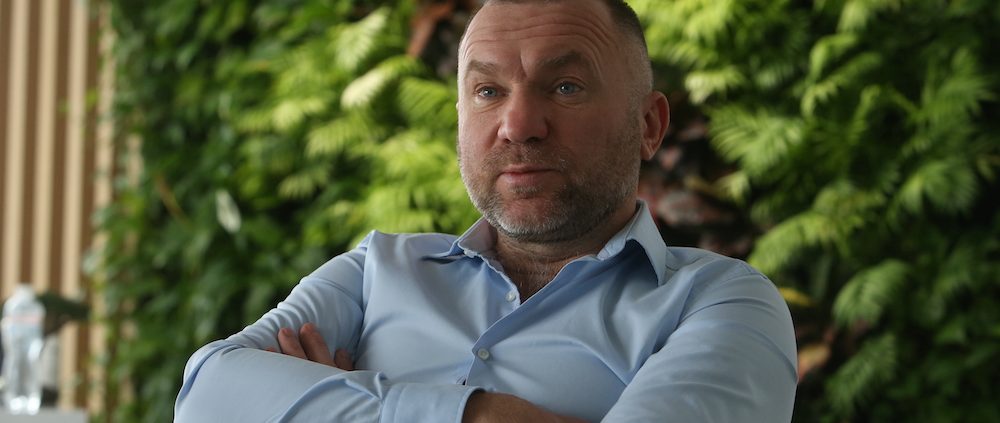 Igor Mazepa, Concorde Capital CEO and Founder, about Ukraine's key achievements over 30 years of independence
Igor Mazepa, an investment banker, CEO and owner of Concorde Capital investment company, shares his views with the Novoye Vremia online media about Ukraine's greatest achievements over 30 years of independence.
Achievements
Talking about the achievements, Igor Mazepa mentioned:
Rehabilitation of the financial sector by the National Bank of Ukraine
During 2014-2016, the National Bank became a real driver of positive change in the country, restoring the confidence of Ukrainians in the banking system and the Ukrainian currency. This became possible after the banking system had been purged from weak banks and various schemes, as well as after implementation of a new prudent monetary policy. As a result, the banking system and hryvnia have proven to be resilient to recent crises, which was not the case during previous downturns.
Mobile revolution and digitalisation
Many Western experts and officials praise the growing digitalisation of services in Ukraine. Perhaps, it all started with the timely sale of UMC by Ukrtelecom in 2003. This created real competition in the country's mobile market, drastically reducing the cost of mobile communications in just a few years. This has made mobile services accessible for all Ukrainians. As a result, the mobile and Internet penetration in Ukraine has reached the level of developed countries. Private and public initiatives for digitalisation of services have made Ukraine one of the global leaders in this area.
Reduced energy dependence
The Ukrainian economy has reduced its dependence on natural gas, in particular on imported gas and, most importantly, Russian gas. The country has not imported gas from Russia for almost six years, which is critical for the energy security amid the conflict. Ukraine's total natural gas imports have decreased sixfold over two decades, from about 60 billion m3 a year in 2000-2007 to 9.2 billion m3 in 2020. This was mostly down to a decrease in consumption — rather than an increase in domestic production — by 60%, from 70 billion m3 a year in 2000-2007 to 30 billion m3 in 2020. Gas consumption has fallen by 73% and imports have dropped almost tenfold against 1992 when Ukraine consumed 113 billion m3 of gas and imported 89 billion m3.
Certain aspects of the reduced gas consumption cannot be expressly regarded as achievements: a decline in nitrogen fertilizer production,  decommissioning of outdated facilities in metals sector (although this is an adaptation to the market environment, which can be seen an achievement), and loss of plants in the non-government controlled areas. On the other hand, other aspects are obvious achievements: gas savings in the energy sector and the upgrade of steel plants.
Igor Mazepa also mentioned a number of failures:
Reckless privatization, subsequent oligarchisation, and lack of the stock market
The inconsistent and non-transparent privatisation of the 1990s and early 2000s has resulted in two problems we still struggle to address. First, it has given rise to a league of oligarchs, people who have earned their fortunes on a mere split-up of the public property. Having received most of their assets almost for free, they have long treated them accordingly, milking them and making no investment in the development. Many of them were bad managers, but had a great sway in politics and government authorities. As a result, the Ukrainian economy has lost decades because of underinvestment or ineffective investment, as well as because of barriers artificially created by monopolies. Moreover, the reckless privatisation has given rise to a pseudo-stock market, pushing back the creation of a true long-term capital market for several decades.
No protection of property rights and subsequent underinvestment
The Ukrainian judicial system has not seen reforms for three decades and fails to protect the rights of both nationals and foreigners, thus scaring investors away. Corrupt practices of the public officials prevent investors from making correct calculations of the timing and cost of commissioning of investees. As a result, investors earmark a huge discount in Ukrainian projects, which often whittles down the entire economic sense of investments. Why should we then wonder why no one wants to invest in the country and why Ukraine and Ukrainian businesses get so expensive loans in the global capital markets.
No real reforms, including no comprehensive land, medical, pension, corporate governance, and law enforcement reforms
"Only in its thirtieth year did Ukraine dare to open the farmland market, not even fully. This delay has resulted in decades of underinvestment in the agricultural sector. Thus, it will take us long to catch up with Western countries in terms of productivity and efficiency of the industry. The medical reform has not been fully implemented. The introduction of a co-payment mechanism and a health insurance system for patients will make real change. When it happens, the government will not be a corrupt operator acting through thousands of its wretched hospitals and clinics, but simply a regulator that sets standards in the market. All efforts to reform the pension system have been limited to raising the retirement age. Still, this has not helped balance the State Pension Fund, offering no answer to the question of whether currently working Ukrainians will enjoy secured golden years", – summerized Igor Mazepa.
Igor Mazepa, an investment banker, CEO and Founder of Concorde Capital investment company, shares his views with the Novoye Vremia online media.
This post is also available in: Ua
https://concordeoutlook.com.ua/wp-content/uploads/2021/08/B37T3362.jpg
667
1000
admin
https://concordeoutlook.com.ua/wp-content/uploads/2018/03/cc-out-1.png
admin
2021-08-25 11:54:50
2021-09-20 18:52:53
Igor Mazepa about Ukraine's ups and downs after 30 years of independence