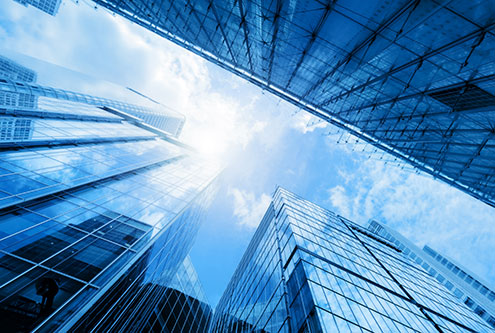 Alexander Griban, the Origination Director of Investment banking department at Concorde Capital, discusses the trends in the office real estate market

The commercial Real Estate market truly revived itself in the last year and a half, compared to the sharp fall after 2014. This has been dictated by growth in business activity that boosted demand for office real estate, as well as rising consumer demand that has driven sales, and accordingly, rental rates in shopping centers. Warehouse centers also significantly improved their indicators against the background of these factors and general economic growth.
The crisis period сaused an idling in new developments in commercial real estate since 2014, which led to a deficit of quality proposals, significantly reduced vacancies and raised average rates. Vacancies in the office segment fell by nearly half to 8.6% by third-quarter 2018. In commercial real estate, the share of free space reached a record low of 3.7% after 15% in the crisis. This figure plummeted to 2.8% in warehouse real estate. In the pipeline, just as several years earlier, a large amount of space still remains hidden. And the timeline for new space coming onto the market is constantly being postponed. All these factors make the market for commercial real estate quite successful in current conditions, yet also reduce the yields for potential investors to 11-12% from 15% not long ago.
New space is expected to enter the market in 2019, yet the potential turbulence of the spring and autumn elections will moderate consumer demand a bit, as well as business activity. However, against the background of further economic growth and Kyiv's ongoing, rather low level of supply of commercial space (compared to other eastern European capitals), it's expected that these factors will cause only a temporary slowing in the industry's growth.
Regarding global trends, demand for quality commercial space will exceed supply. It's entirely possible that by end-2019, early-2020 the rates of capitalization (the norm for investor yields) will decline to 10%. This particularly applies to places that are at the intersection of pedestrian and automobile flows of traffic, or in central regions of cities, or in densely populated residential areas in direct proximities to metro transit systems. It's in these very spaces that it's truly interesting to investment assets at the current stage.
Сommented for the LIGA.net Alexander Griban, the Origination Director of IB Dept at Concorde Capital (Igor Mazepa  is a CEO of Concorde Capital)
This post is also available in: Ru
https://concordeoutlook.com.ua/wp-content/uploads/2018/12/Depositphotos_79480642_xl-2015.jpg
333
495
admin
https://concordeoutlook.com.ua/wp-content/uploads/2018/03/cc-out-1.png
admin
2018-12-27 17:25:00
2019-08-08 10:38:35
What happened in office Real Estate in 2018 and what to await in 2019