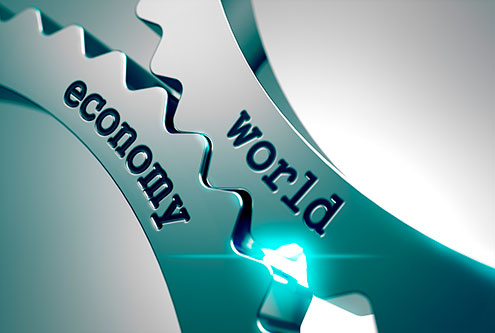 Evgeniya Akhtyrko, Analyst, comments what to expect Ukraine's economy in 2019
Under the baseline scenario, GDP growth in 2019 will be 2.9%, while industrial output will rise 2%. The budget deficit will be 2.5% of GDP, and public debt to GDP ratio – at 60.7%. Ukraine's international reserves by the end of the year will amount to $18.8 billion. Consumer inflation for the year will be at 6.7%, and the average annual hryvnia exchange rate – at UAH 28.68/USD.
The main assumption of the forecast is Ukraine's continued cooperation with the IMF under the new 14-month [stand-by] program. In the coming year, our country needs to receive a new tranche of IMF financing. As in the past year, continued cooperation with the Fund will be a "ticket" for Ukraine's entry into the foreign borrowing market.
Ukraine will have enough foreign exchange reserves to repay debt obligations. But after paying the debts, it will be necessary to replenish reserves so that they do not fall below the critical level of three months of imports. Only borrowing from the IMF and new placements of international eurobonds will be able to provide sufficient replenishment.
Getting the next tranche of financing from the IMF this year will be an extremely difficult task, given the growing uncertainty over the upcoming presidential and parliamentary elections.
All economic expectations in 2018 were associated with the development of Ukraine's cooperation with the IMF. Amid double elections, the degree of uncertainty in 2019 will remain very high. This will have a huge impact on virtually every economic decision.
Commented Evgeniya Akhtyrko, Analyst of Concorde Capital, for UNIAN https://economics.unian.info/10399746-ukraine-s-economy-2019-slower-growth-with-lower-inflation.html
This post is also available in: Ru
https://concordeoutlook.com.ua/wp-content/uploads/2019/01/1-1-1-1.jpg
333
495
admin
https://concordeoutlook.com.ua/wp-content/uploads/2018/03/cc-out-1.png
admin
2019-01-05 23:49:46
2019-01-09 23:51:34
Ukraine's economy in 2019: what to expect