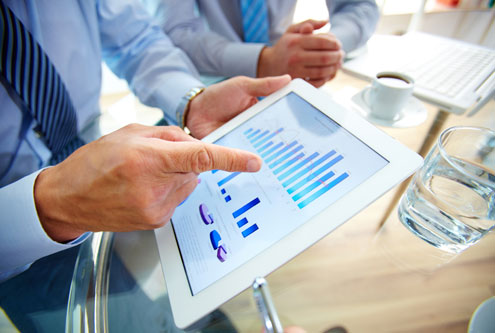 Igor Mazepa, CEO of Concorde Capital, about positions of Ukraine in Doing Business ranking 2018
Ukraine has improved five positions from last year to 71st place in the annual Doing Business ranking produced by the World Bank, which identified several key criteria.
Ukraine's results in these rankings are being discussed as progress and reasons for joy in expert circles, and especially among politicians. They probably believe that their image among investors has improved thanks to their results or the results of their work have truly come to fruition. At the same time, some of these experts have expressed skepticism: the progress is rather weak considering that we are not among the top 50 countries, as usual, that have real chances at attracting investment in the economy. At the same time, our nearest neighbors – Belarus, Moldova and even Russia (even taking into account sanctions and related nuances) – are ranked higher in the ratings. Russia is in 31st place, Belarus is 37th and Georgia is in sixth place.
"I'm rather a realist on this issue," said Igor Mazepa. "I am convinced that what's important for investors is the credit ratings for the country and companies. Certainly, the Doing Business ranking is all-encompassing and takes into account many factors, but its significance is irrelevant in the decision-making of investors."
What does a businessman see in Ukraine's reality? He can't get the appropriate justice. He can't defense his elementary rights. Meanwhile, relations with private property are characterized by complete disrespect. In such an environment and culture, there can't be any technological developments, creative innovations, or quick (advanced) decision-making systems. Nor can there be solid results, accordingly.
I'll offer just a few facts: Ukraine's economy is currently growing 3-3.5% annually, in real terms. Compared to the collapse we experienced in 2014-2015 (16% in two years, in real terms), then the current indicator is certainly growth. But it's worth remembering that the rest of the world is growing quicker, whether developed or Third World countries. Indeed average annual GDP growth globally is 4%. Having such a low base and having lost much of its GDP, Ukraine is supposed to demonstrate in the next five-to-seven years growth of 7-8%, and even 10%. Our eastern European neighbor Romania, for example, has demonstrated 8% annual growth, which is China's growth rate. Unfortunately, such expectations of Ukraine haven't even entered the minds of neither our experts, nor investors.
Subscribe to the Youtube channel:
https://www.youtube.com/channel/UCqkIbWCqsBvJ5AHQ4Mo3Fsg/videos?view_as=subscriber
Positions of Ukraine in Doing Business ranking, 2012-2018

This post is also available in: Ru
https://concordeoutlook.com.ua/wp-content/uploads/2018/11/22222222.jpg
333
495
admin
https://concordeoutlook.com.ua/wp-content/uploads/2018/03/cc-out-1.png
admin
2018-11-23 15:04:52
2019-02-19 17:45:08
Igor Mazepa: investors look at country and company ratings, but don't pay much attention to the Doing Business ranking