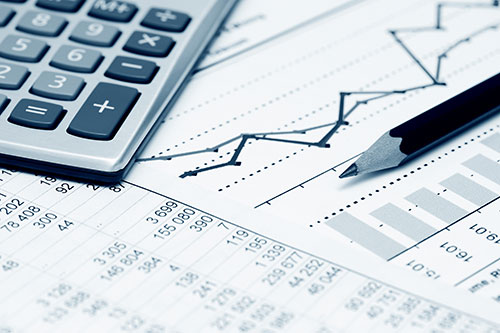 Alexander Paraschiy, Head of Research at Concorde Capital, comments the reaction of the international debt markets to Ukraine's early presidential election results
The reaction of international debts markets is positive. The interest rates on sovereign bonds declined by 10:30 a.m., from 0.26pp per day for 2020 Eurobonds (0.46pp per week) to 0.07pp for 2026 Eurobonds (0.18pp per week). The reason for such dynamics, in my opinion, is that it's conclusively understood that Yulia Tymoshenko has no chances to become president. Tymoshenko's candidacy was the most risky for sovereign debt owing to her positions on key issues that contradicted the IMF program.
The possible market dynamics during the next three weeks leading up to the second round of elections
The current price quotations for Ukraine's international debt to a large extent take into account Volodymyr Zelenskiy's victory at the presidential elections (after all, everyone sees the poll ratings). This scenario is related to significant uncertainty: it's better than a Tymoshenko certainty, but worse than a Petro Poroshenko certainty.
In the nearest weeks, the market can react to the following:
higher chances for Petro Poroshenko victory (as a more understood president for the West), the reaction to which is likely to be more positive than not;
more specifics from Zelenskiy regarding his economic policy, relations with the IMF and other Western institutions, and prospects for making debt payments. More likely than not, such specifics will be constructive, so a positive market reaction can also be expected.
The potential sharpness of market reactions to a Zelenskiy or Poroshenko victory in the second-round runoff
The market reaction will be positive in the event of a Poroshenko victory. Should Zelenskiy win, it is more likely to be neutral (since, as I noted, his victory is already priced in). However, neither positive nor negative changes in the mood of the markets can be ruled out, depending on the rhetoric of Zelenskiy and his political team.
Сommented for Interfax-Ukraine News Agency Alexander Paraschiy, Head of Research at Concorde Capital (Igor Mazepa  is a CEO of Concorde Capital)
This post is also available in: Ru
https://concordeoutlook.com.ua/wp-content/uploads/2019/04/123-123.jpg
333
500
admin
https://concordeoutlook.com.ua/wp-content/uploads/2018/03/cc-out-1.png
admin
2019-04-01 13:13:53
2019-08-08 10:35:51
The reaction of the international debt markets to Ukraine's early presidential election results