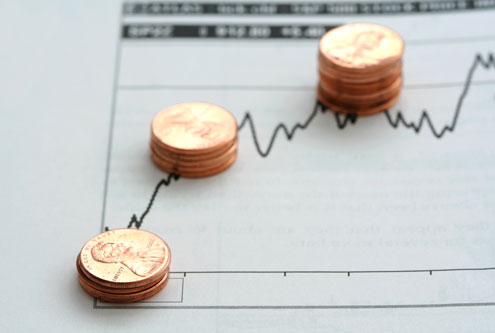 Sergey Chuikin, the Managing director of the investment banking department, comments on the absence of interest of foreign investors in Ukraine
Ukrainian projects don't interest foreign investment managers. The main reasons remain the same: political risks, the absence of reforms, corruption, and military conflict in the country's east.
Not long ago, I joined my colleagues in visiting the CEE M&A and Private Equity Forum in Warsaw, a conference of the largest funds of direct private investment in Eastern Europe. The main conclusion doesn't offer optimism – zero interest in Ukraine from foreign investors. It's worth mentioning that more than 50 funds participated in the conference from various European countries and the U.S. These funds manage between USD 100 mln and USD 1 bln for investment in Eastern European companies. They are actively searching for projects and invest in all the countries of eastern Europe: Poland, Hungary, Romania, Bulgaria, Latvia, Lithuania and Estonia.
Unfortunately, we were unable to find a single fund at the conference that is currently ready to consider Ukraine. We held several meetings at which fund representatives said they tried to consider Ukrainian projects, some of which even appealed to their investment managers. But when the issue was brought to investment committees, they were rejected by management each time. The main reasons are the same: political risks, the absence of reforms, corruption and military conflict in the country's east.
The absence of reforms steals time from a whole generation of Ukrainians
All investors are currently anticipating what will happen in Ukraine after the presidential and parliamentary elections. Based on their results, some funds may possibly reconsider their strategy, but so far Ukraine remains in investment isolation. We can't look at the east for understandable reasons – there can be no talk about deals and investments for as long as Russia is an aggressor.
We also can't work with our "partners" from Europe, as experience has shown, because they are not ready to take upon themselves the risk of Ukraine and Ukrainian companies. The expectations that many had in 2014 after the revolution on the Maidan didn't bear fruit – Ukraine didn't receive the desired streams of investment. The reasons are obvious – political instability and the slow implementation of reforms, which seemingly have been occurring but, unfortunately, not at the pace that had been expected. Restraining factors for international investors also include the moratorium on farmland sale, which practically doesn't allow for large foreign capital to truly enter the agricultural sector; corrupt law enforcement and judicial bodies, particularly customs; widespread use of (unreported) cash payments; and so forth.
In essence, the Ukrainian government continues to steal our time. We have lost the last five years that could have been used for the country's benefit. Instead of attracting investment, building enterprises, creating jobs and developing the economy, an entire generation of young people and entrepreneurs are hostages to the political situation. The elections will determine, among other things, whether Ukraine is finally able to become a platform for investment for a larger amount of financial investors throughout the world. An enormous amount of assets, yet to be invested, remains on the accounts of funds so far and they continue to look for prospective projects, but not in Ukraine.
All investors are pragmatic by their very nature and, as a rule, they're interested in the yield and protection of their investment. And investments will come to Ukraine when there will be order in the country, when a free market of land and capital will be functioning, and when there won't be currency restrictions on withdrawing assets.
In addition to all this is the military conflict in the east. In the understanding of all foreign investors, a war is continuing in Ukraine. It's hard to explain to foreigners that military activity is occurring only in part of the country's territory, that many international companies are working and investing in Ukraine, and that the majority of citizens are living and working as usual. It's very difficult to explain this to the majority of them.
How to return Ukraine to investors' agenda
What's needed is to change how foreign investors relate to our country. To accomplish that, increased participation in international conferences, creating Ukrainian panels, demonstrating analytics and opportunities for profit are all needed. It helps to show that in Ukraine currently, it's possibility to earn profit that significantly exceeds expected yields in the other countries of Eastern Europe.
For many funds, a high yield annual target is 10-12%, according to the numbers floated at the conference. At that, Ukraine offers an entire series of industries and projects that can dependably bring a minimum return of 20% annually in dollars. But the country risk level in the minds of investors is significantly higher than this yield. From our viewpoint, many Ukrainian assets are undervalued and the risks are often severely overestimated. I believe that, disregarding all difficulties, now is the right time to enter the Ukrainian market. In my opinion, in the event of proper developments, the first to come to Ukraine, more likely than not, will be strategic investors, not financial.
If their experience is successful, the next wave will involve financial investors. The more new successful deals in the country, the higher quality of foreign investors will look in our direction. Moreover, currently many international funds are very sensitive to our progress in our work with the IMF mission. From them, it's a big signal for action. Once we encounter the latest problems with the latest tranche, it will automatically be a red light for them.  On the other hand, it's an appropriate signal once we continue to move forward in IMF processes. That's why cooperation with the IMF is also very important for the country's investment climate.
Written for the Ekonomichna Pravda website by Sergey Chuikun, the Managing director of the investment banking department of Concorde Capital (Igor Mazepa  is a CEO of Concorde Capital).
This post is also available in: Ru
https://concordeoutlook.com.ua/wp-content/uploads/2018/10/3333-3.jpg
333
495
admin
https://concordeoutlook.com.ua/wp-content/uploads/2018/03/cc-out-1.png
admin
2018-10-18 14:59:04
2019-08-08 10:40:57
Ukraine is absent from the radar screens of foreign investors