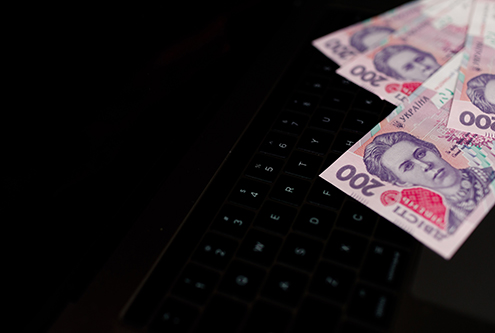 Igor Mazepa on the global crisis and the National Bank's ability to withstand pressure on the hryvnia

Igor Mazepa, the Founder and CEO of Concorde Capital, discusses the global crisis, the possible outflow of nonresident investors from Ukraine and the National Bank's ability to withstand pressure on the hryvnia
It's likely that nonresidents have begun to remove from Ukraine their funds from their repaid government bonds amid the emerging global crisis, said Igor Mazepa, the founder and CEO of Concorde Capital investment company. At the same time, the National Bank of Ukraine (NBU) has the reserves to withstand this pressure on the hryvnia, – says Igor Mazepa.
In any situation of uncertainty and turbulence, investors inevitably sell their bonds with a rating of B and lower, Igor Mazepa told the Interfax-Ukraine news agency. B is the level that Ukraine's bonds are currently at, and they will be targeted for sale despite having risen in the last year.
Numerous signals in recent weeks confirm an advancing global crisis that began with the coronavirus in China, Mazepa said. They include the global stock market selloff, plummeting demand for local bonds, the hryvnia's depreciation, Belarus's inability to place its Eurobonds, Lebanon's default, and the pre-default condition of Ecuador.
It's not only the hryvnia that has been exposed to high volatility, but also the Russian ruble, the Turkish lira, the euro and the British pound sterling, Igor Mazepa said.
More likely than not, the hryvnia having fallen to UAH 25.5/USD is the result of this panic, though there aren't obvious reasons, Igor Mazepa said. For Ukraine, low prices for oil and growing uncertainty – in which Ukrainians will consume fewer imports and save more of their money – will lead to an improved trade balance, which can have a positive effect for many years.
In the mid- to long term, the threat to the hryvnia is investors exiting the assets of all emerging markets, including Ukraine, Mazepa said. Investors have even begun exiting from European assets, redirecting their investments towards either gold or U.S. securities.
This means that locally based investors – whose Ukrainian debt matures in 2020 – are not going to reinvest in new issues that might be offered by Ukraine's MinFin. Most likely, they will take these hryvnias from repaid debt, go to the forex market and buy U.S. dollars with them. That could lead to slight pressure on the national currency, Igor Mazepa predicted.
Fortunately, the NBU's international reserves at the start of March exceeded USD 26.6 bln and covered four months of imports, when the generally accepted comfort level of reserves is three months of imports, or about USD 19-20 bln.
This gives the NBU a cushion of USD 7 bln that it can painlessly offer the market, Mazepa said. Institutions like the IMF recommend such cushions precisely for unforeseen situations like what we're experiencing, in which nonresidents are beginning to retreat from emerging markets.
Igor Mazepa offered his comments to Interfax-Ukraine https://interfax.com.ua/news/economic/646044.html
This post is also available in: Ru
https://concordeoutlook.com.ua/wp-content/uploads/2020/03/11032020-2.jpg
333
495
admin
https://concordeoutlook.com.ua/wp-content/uploads/2018/03/cc-out-1.png
admin
2020-03-11 16:19:28
2020-03-18 09:36:04
Igor Mazepa: the National Bank has reserves to withstand pressure on hryvnia from nonresident bond sales